Day 27 is inspired by Piet Mondrian's "Composition with Red, Yellow, and Blue" made in 1921. When this challenge was next, I knew immediately I wanted to use this piece.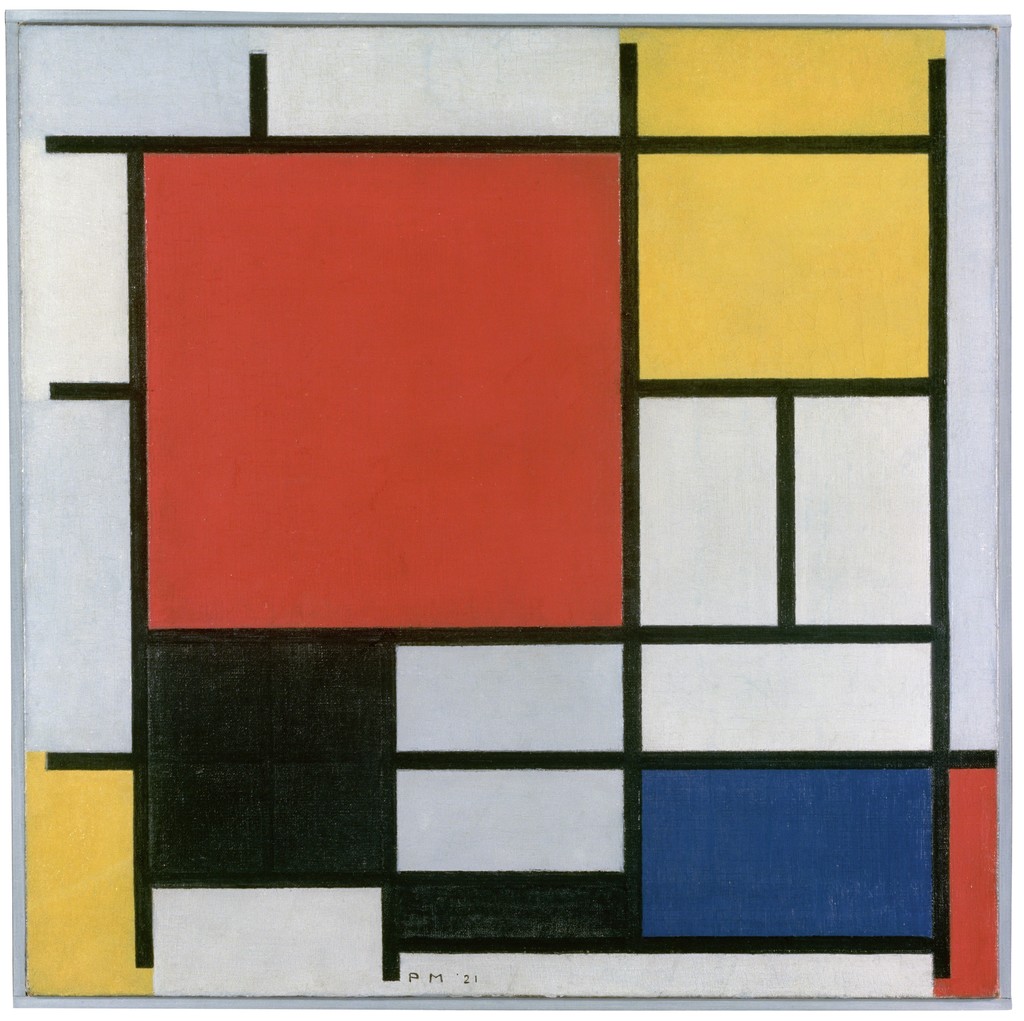 It's a fairly simple piece, but it has enough elements to make each nail differ and include different elements of the painting.
Let me say that some of my friends taking an Art History class were immediately done with me when they saw this. 🙂
I started off with two coats of Zoya Purity, then added a topcoat because I thought I would use guidelines for the black outlines. Instead, I outlined the lines using a toothpick, filled in the square, and finished with a final black outline. I used Zoya Livingston, Zoya Sia, and Sally Hansen Mellow Yellow to finish the primary colors.
I also made a slightly different version with just my ring finger and thumb with the pattern, and the rest in white. This style makes it a more wearable version, as the primary colors paired with the black and white really popped.
I really enjoyed this design, I hope you enjoyed it as much as me! It's definitely one of my favorites ever!!